Roasted Corn Couscous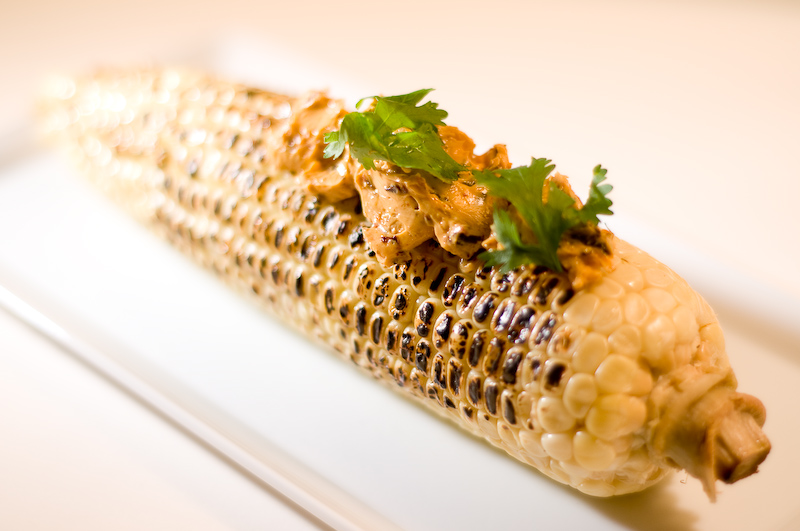 Ingredients:
5 servings (serving size: about 1 cup)
Ingredients
3 garlic cloves, peeled
2 cups fresh corn kernels (about 4 ears)
Cooking spray
1/2 teaspoon salt, divided
1 1/4 cups fat-free, less-sodium chicken broth
1/2 cup water
1/4 teaspoon black pepper
1 1/4 cups uncooked couscous
1/4 cup chopped green onions
2 tablespoons diced pimento
Preparation
Preheat oven to 425°.
Wrap garlic in foil. Place garlic and corn on a jelly-roll pan coated with cooking spray. Sprinkle 1/4 teaspoon salt over corn.
Bake at 425° for 15 minutes, stirring every 5 minutes. Unwrap garlic, and mince. Combine garlic, corn, broth, water, 1/4 teaspoon salt, and pepper in a medium saucepan.
Bring to a boil; gradually stir in couscous. Remove from heat; cover and let stand 5 minutes. Fluff with a fork; stir in onions and pimento.
Nutritional Information
Calories: 193 (7% from fat) Fat: 1.5g (sat 0.3g,mono 0.2g,poly 0.4g) Protein: 7.7g Carbohydrate: 40.1g Fiber: 3.5g Cholesterol: 1mg Iron: 1.3mg Sodium: 277mg Calcium: 13mg
Tags: Roasted Corn Couscous
You can follow any responses to this entry through the RSS 2.0 feed. Responses are currently closed, but you can trackback from your own site.